Vending Machines, VMI (Vendor Managed Inventory), and Integrated Supply
Nelson & Storm can provide Custom Solutions for all your Vending Requirements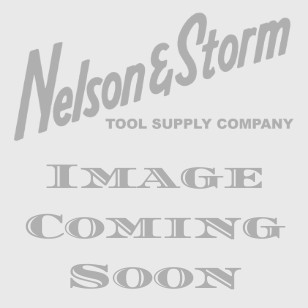 Click Here for AutoCrib® Machine Specifications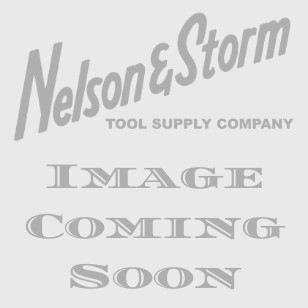 Click Here for ATC Machine Specifications
Standardize Your Business Process
When you automate inventory management with an industrial vending machine you can replicate best practices across the entire company. This is the most comprehensive way to implement lean inventory management efficiently and effectively.
With a standardized process and relevant inventory information you can: better bid customer jobs, understand your real-world workflow, trace-back faulty lot controlled items for recalls and forecast inventory levels based on actual demand. You always know which item they took, when they took it, what job it was used on and how many were taken. You know where your entire inventory is at any given moment with a complete inventory control system.
Industrial vending machines can be stocked with all types of inventory, both large and small. You can manage tools, safety supplies, PPE gloves, general MRO supplies, cutting-inserts, valve fittings, fasteners, work kits, test equipment, gauges, laptops, radios, spare parts, and literally everything that's considered inventory.
What Makes Industrial Vending Machines Different?
Unlike a candy vending machine, industrial vending machines are different in a lot of ways:
Purpose-built for industrial environments.

Powerful inventory management software.

No cash transactions. Employees login with their existing employee badge.

User interface designed for making complex inventory transactions easy.

Flexibility to dispense a wide-variety of item types and thousands of SKUs.

Doesn't require repackaging.

You can return items back to the dispensing machine.
The Big Advantages of Industrial Vending
There are hundreds of benefits from industrial vending that will lower inventory costs, improve productivity, and improve your company. Here are just a few key benefits:
Reduce 20%-50% of your inventory spend.

Automate ordering, receiving, stocking, and maintaining inventory.

24-7 availability with accountability for employee transactions.

100% inventory visibility: Reduce stock-outs and obsolete inventory.

Significantly reduce consumption, hoarding, and theft.

Control employee and department spending.

Turn your inventory data into actionable information.

Improve job costing, inventory forecasting, and demand planning.

Reduce travel-time and other non-value added activities.

Access control by item, department, employee, job, machine, etc. for complete inventory control.

Increase use of re-grinds and reconditioned items.

Reclaim floor space.

Manage gauge calibration.

Lot control and FOD control.
Think about what it can do for your company if you implement just one feature of our inventory management system.
If your looking for a basic inventory system to control your inventory or absolute control, Nelson & Storm has the solutions to your inventory control needs. We have been providing vending solutions to the metal working industry in the northern Illinois & southern Wisconsin area since 1997. Vending comprises over two-thirds of our business, so we have the staff and expertise to provide you the right system for your specific needs. From selecting, configuring, and installing the right machine(s), to creating your database, customizing packaging, data collection, and customized reporting, Nelson & Storm will provide your company with innovative and cost-effective ways to manage your tooling.
Nelson & Storm Inventory Systems Services:
Vending Machines - Nelson & Storm can supply both AutoCrib® and America's Tool Crib (ATC) vending machines. We will analyze, configure and order the machine(s) that fit your requirements.
Set Up - Nelson & Storm will gather item data and build your database, assign items to bins, collect your inventory, and install and load the vending machine(s).
Packaging - Nelson & Storm will package your inventory into dispense quantites. Where applicable, packaging is labeled with location, description, and quantity of the item. We also have barcode capabilities.
Reporting - Custom usage and invoicing reports can be provided. We have over 100 different reports on file based on our customers' requirements.
Stocking - Nelson & Storm will electronically analyze transactions daily. Stocking is performed by Nelson & Storm employees a minimun of once per week.
Maintenance - Nelson & Storm has an experienced staff that performs all service calls on the PC's, Monitors, Printers and Vending Machines.
Nelson & Storm can provide a complete turnkey system customized to your specific requirements. Give us a call at 800-322-0574 or email at sales@nelsonstorm.com